News and Upcoming Events
SOUNDPROOF in Concert!
The countdown begins! We are less than one week away from our concert! Come out Friday May 13th and support KC's premiere high school a cappella group SOUNDPROOF!
Want more info? https://goo.gl/PlGU3A
Holiday Single Now Available!
Just in time for the holidays, our single 'Have Yourself A Merry Little Christmas' is now available on iTunes!
Download off Apple Music/iTunes: https://goo.gl/jEgD0j
SOUNDPROOF VOL. 1 is Available Now!
Our very first album is now available on iTunes! Check out our MEDIA page and order your copy NOW!
2015-2016 Member Photoshoot
Had a great time at our photo shoot downtown this afternoon!!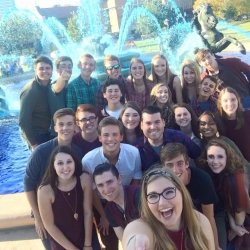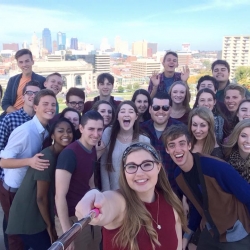 I Want You Back Music Video
Spent the afternoon filming our first music video! Stay tuned! #kcac #album #comingsoon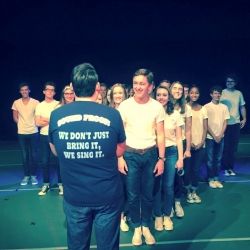 Album Coming Soon….
We are started off to a great concert season so far! Our album Kansas City A Cappella: SoundProof Vol. 1 will be released this Fall! Keep up to date with all our upcoming events by liking our Facebook Page and following us on Twitter!
Looking for Holiday Entertainment?
Are you or your company looking for some entertainment for this upcoming Holiday season? Contact us and we would love to bring some awesome aca-holiday music to your Holiday event! You can fill out our contact form on this website or email us at kcacappella@gmail.com!
2015 KC SuperStar!
Congrats to SoundProof Alum Austin Klein for becoming the 2015 KC SuperStar!
Awards and Accomplishments
Sound Proof placed first in the 2014 Variety Show's Star Search competition, winning a slot as an opening act for comedian, Sinbad, at the Midland Theatre.
The group was also the winner for KMBC 9 National Anthem Contest and performed the anthem at the Sprint Center for the Miami Heat NBA Pre-Season Game for a sold-out arena for an audience of nearly 19,000.
Click here to contact us, sign up for notification on upcoming events and booking information!