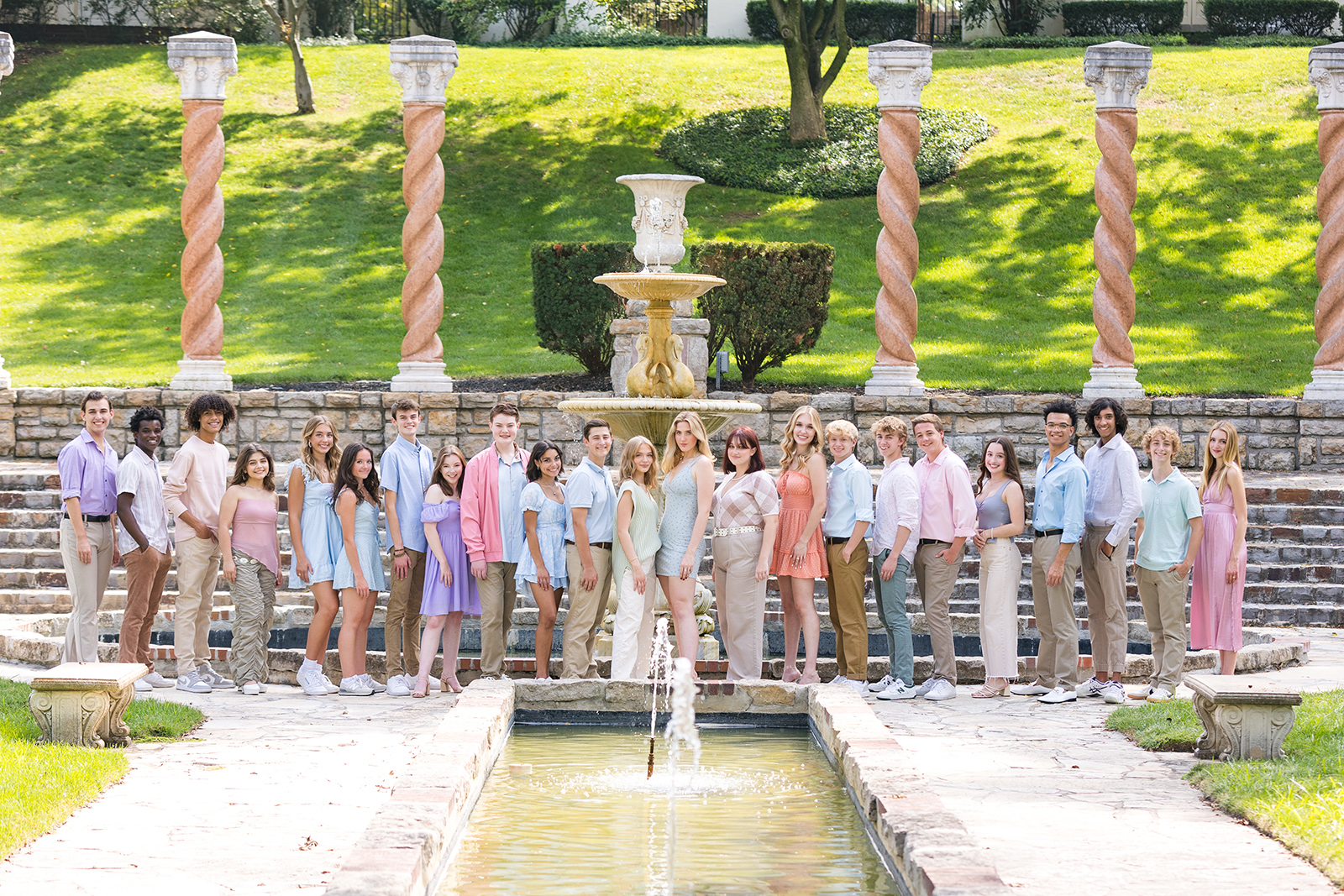 SOUNDPROOF AUDITIONS
Audition Eligibility:
Any vocalist who will be a full-time high school student during the 2024-2025 School Year and available (August – May) to attend weekly Sunday rehearsals from 1:30pm – 4:30pm.
Yearly Member Tuition:
$550
Audition Application/Video Deadline:
Sunday May 5, 2024 at 11:59pm CST
Audition Video Instructions:
Please make sure your video is edited together in the following order:
1. Introduction
Say hello! Tell us your name, age, what high school you attend, and voice part
2. Main Skill
If you are primarily a solo/part singer, sing one solo piece for us unaccompanied. We want to hear you tone, phrasing, intonation, personality, and energy. Have fun with this and pick a song that's in your comfort zone, we want to see you at your best! Just a verse/chorus is plenty. No classical or rap pieces please. The majority of our repertoire is pop with some musical theatre.
If you are primarily a beatboxer/vocal percussionist, please give us a demonstration (approx. 2-3 mins), which can include anything and everything you're comfortable with (straight-ahead beats, fills, freestyle beatboxing, etc.) ALSO, please include a segment where you do a simple beat at a comfortable tempo along with metronome. No need to be flashy for this part, we just want to see that you can keep a solid beat.
3. Part Singing
This is the most important part of the audition!
Download the learning tracks and performance tracks for "Shoulder To Cry On" *CLICK HERE TO DOWNLOAD*
Use the learning tracks and sheet music to learn whichever voice part suits you best on each song. (Beatboxers must sing for both examples) IMPORTANT NOTE: When learning each song, make sure to wear headphones as one ear will play the ensemble parts and the other will have your specific part playing.
Pay attention to the phrasing, dynamics, and inflections of the voices on the demo, and do you best to blend with them.
Once you have each song learned, play the performance track and sing your part along with it. When you record yourself doing this we want to hear mostly you, but also the performance track in the background as well. You don't have to have it memorized.
4. Scales
Sing along with our scale guides and stop singing once you can't sing any higher or lower. For scales going up, sing "eeee-aaahh" and use your chest/mix voice as high as you can, and then flip into head voice and continue. For scales going down, sing "yah yah yah yah yah". *CLICK HERE TO DOWNLOAD*
5. Personal Statement
Briefly tell us why you're interested in becoming a member of KC A Cappella and what you think you would add to our nationally ranked group, SOUNDPROOF.
***If you are recording your video with a webcam, make sure to adjust your microphone input level so that the sound doesn't distort. On a Mac, go into System Preferences > Sound > Input tab and lower the input volume.
***Your video can either be in one complete take OR edited together. The audio must remain raw and untouched – no EQ, compression, reverb, or pitch correction of any kind. We want to hear you as you sound in the room.
APPLICATION FORMS
Once you have completed and uploaded your video to YouTube, you are ready to fill out our application! Click the button below to enter some basic info about yourself as well as the link to your audition video. Thank you for your interest in KC A Cappella and good luck!